PX30LC2-R
1160 LED lumen powered by CREE XP-L HI LED
Five brightness levels, three hidden auxiliary outputs
Instant strobe and momentary-on function
USB charger, side switch + forward clicky operation
Uses protected 18650 li-ion battery (included)
345 yards / 317 meters maximum beam distance
Up to 1.5 hrs on MAX output, 200 hrs on low output
Compare
Description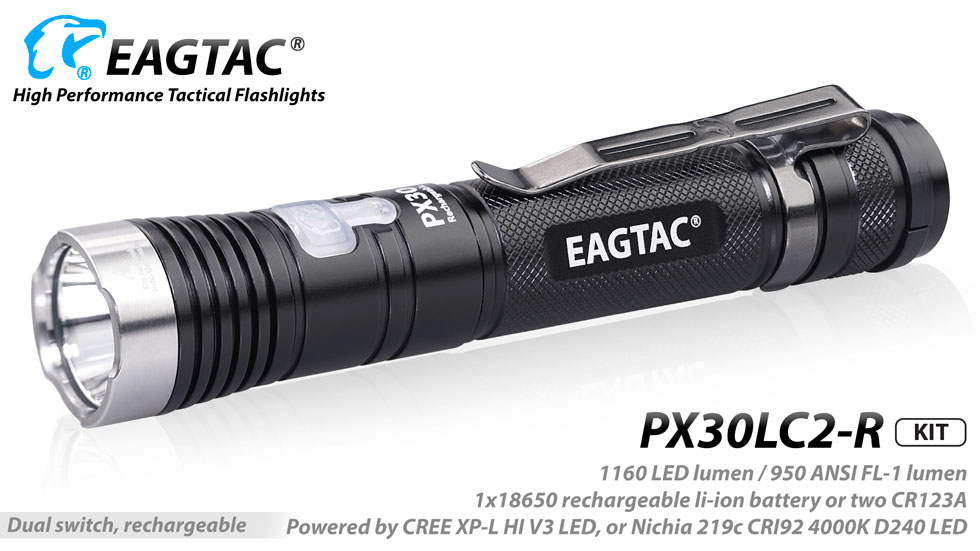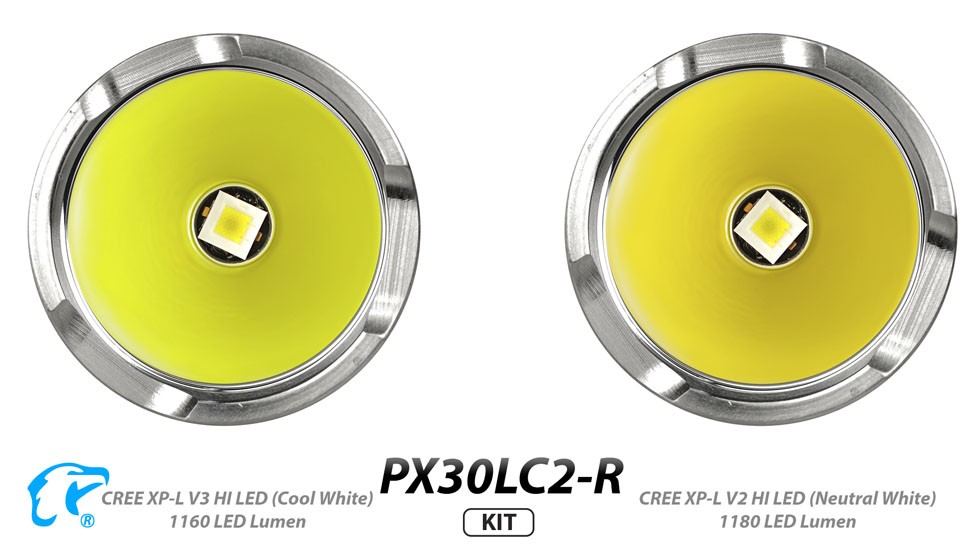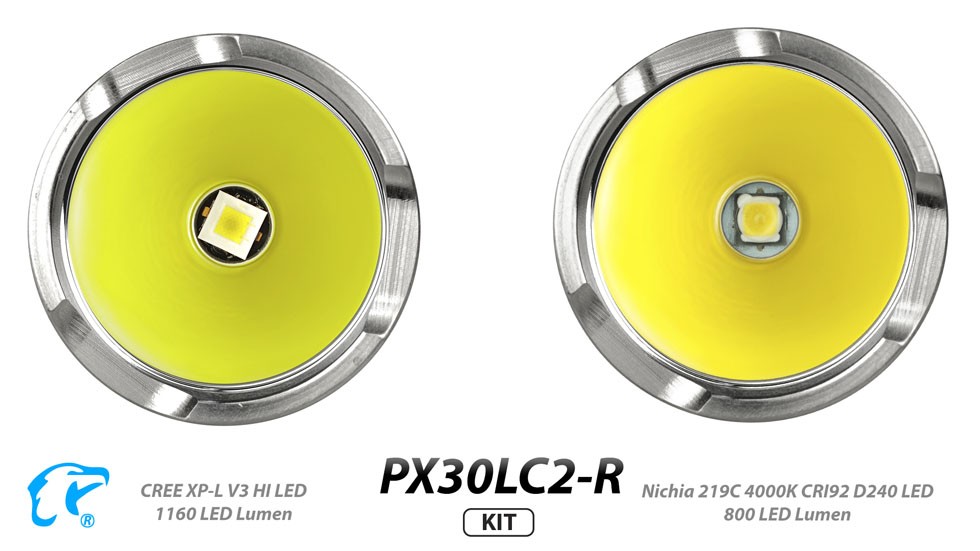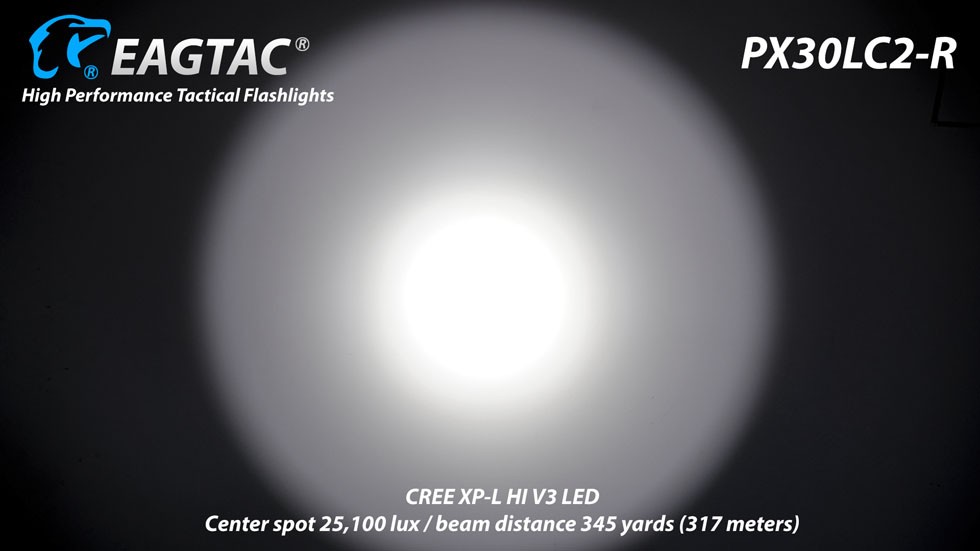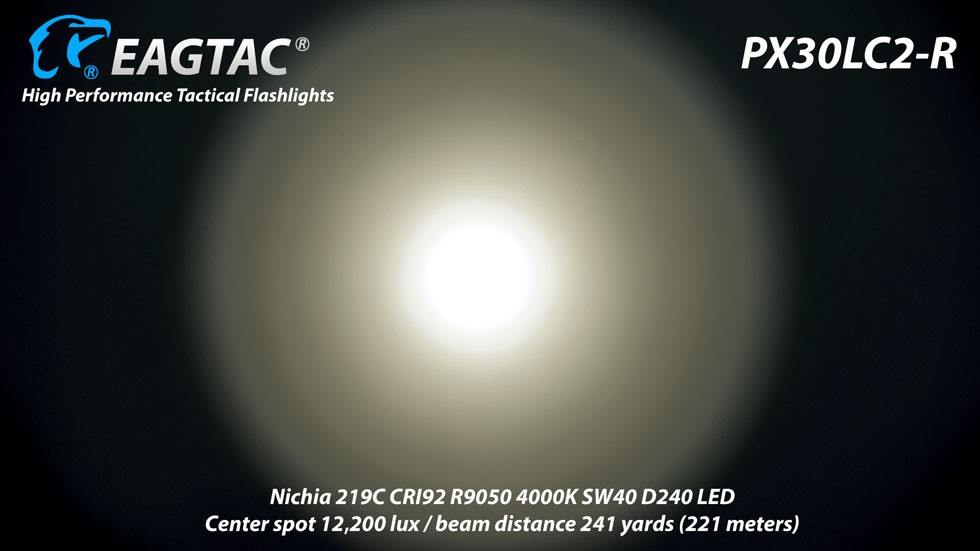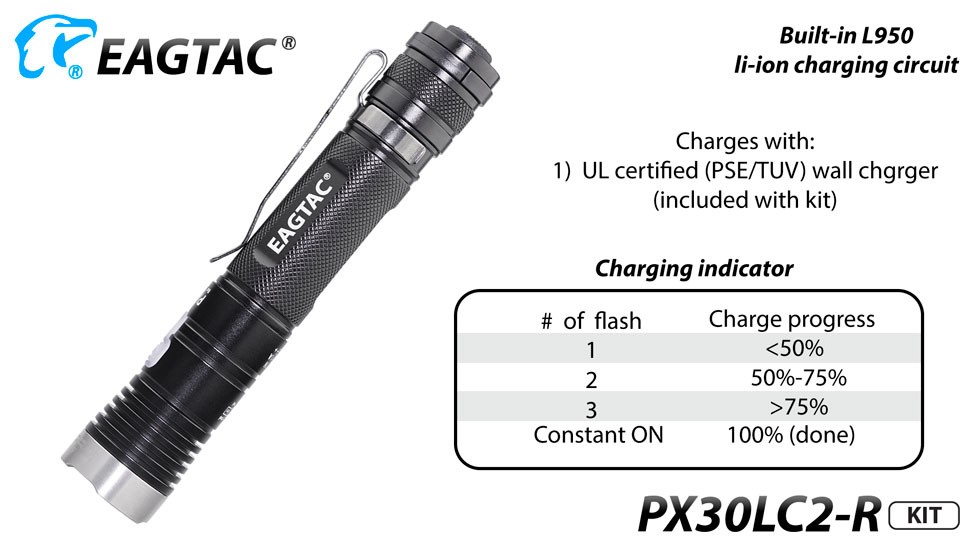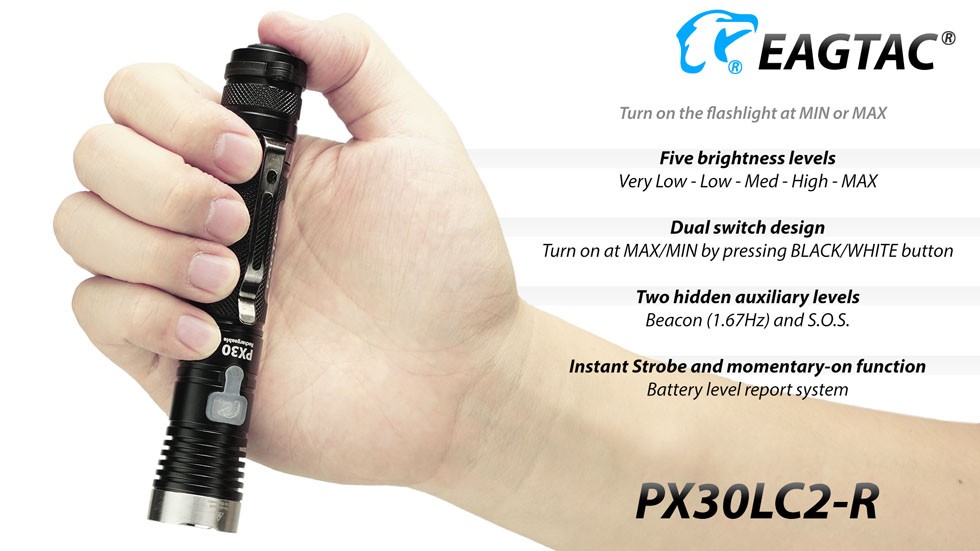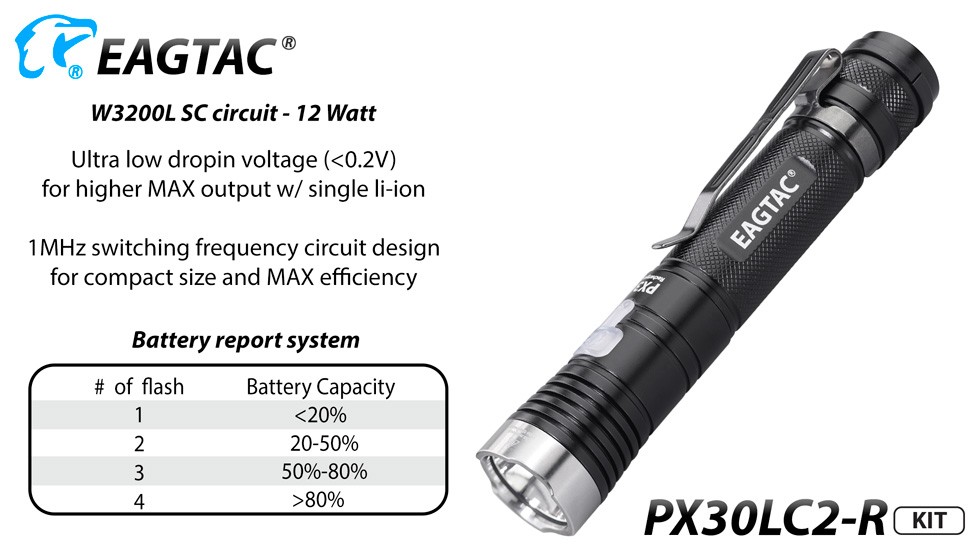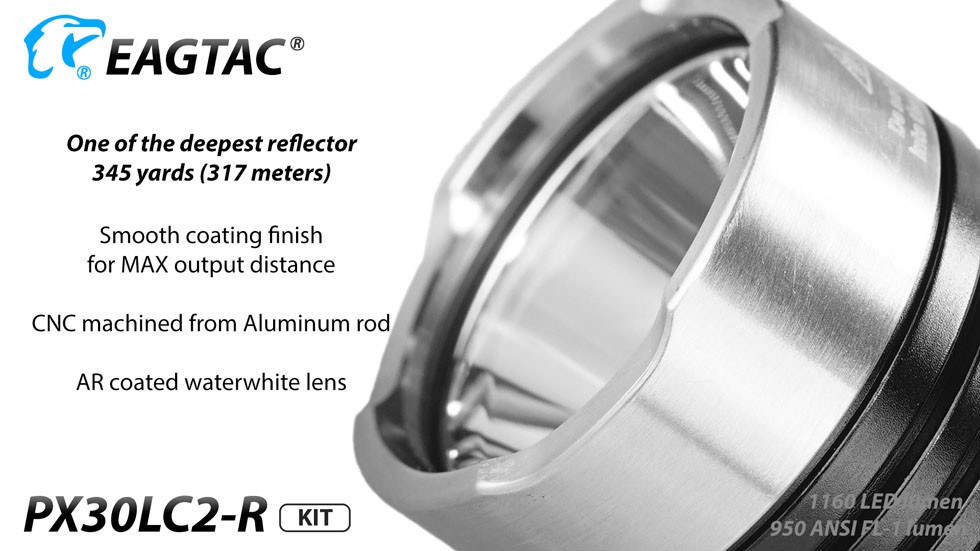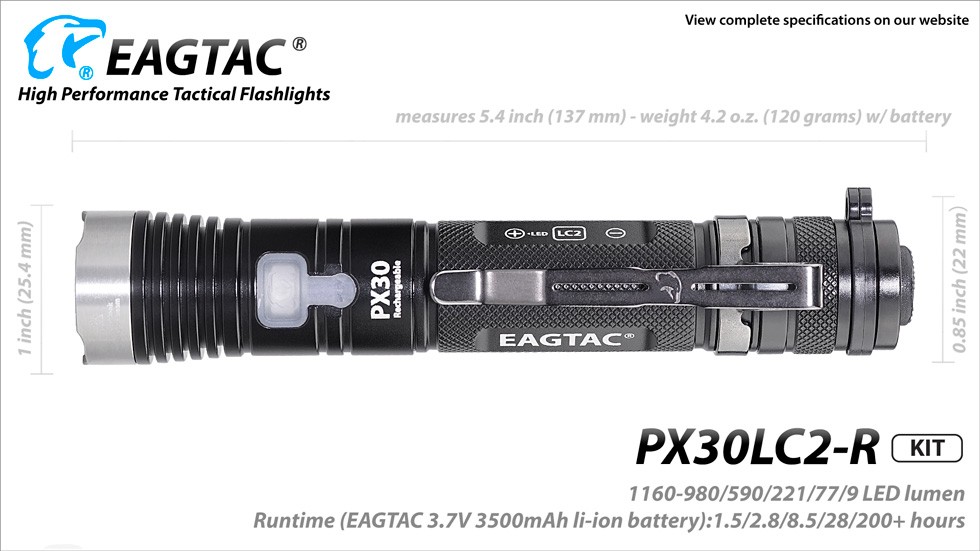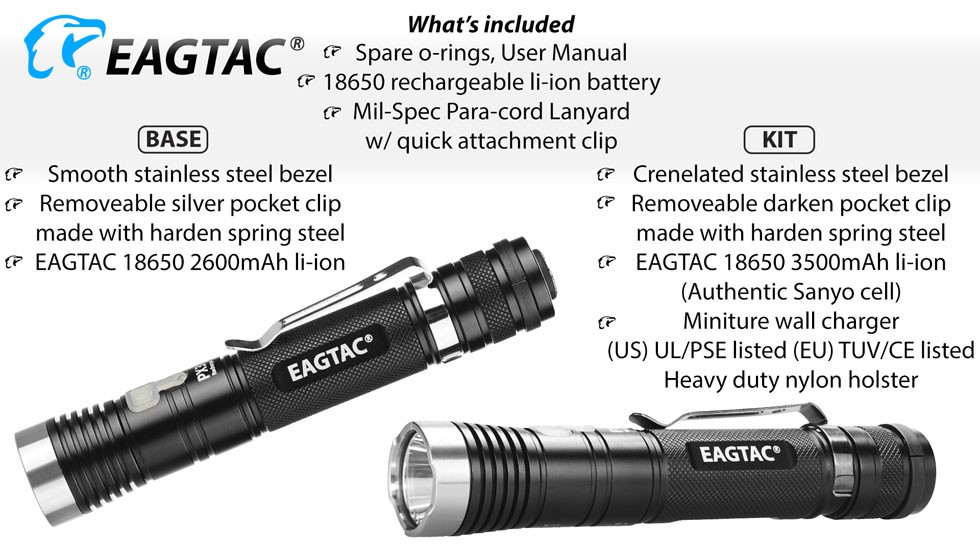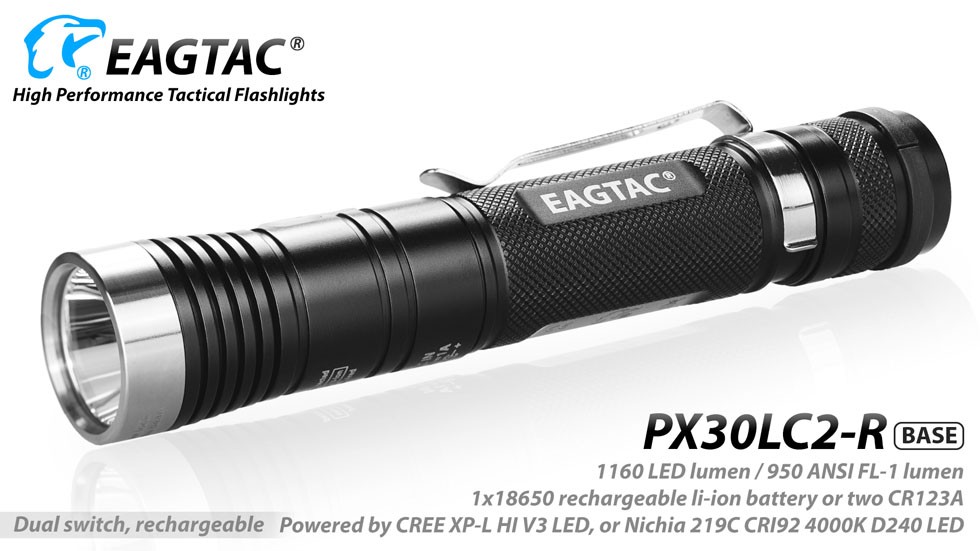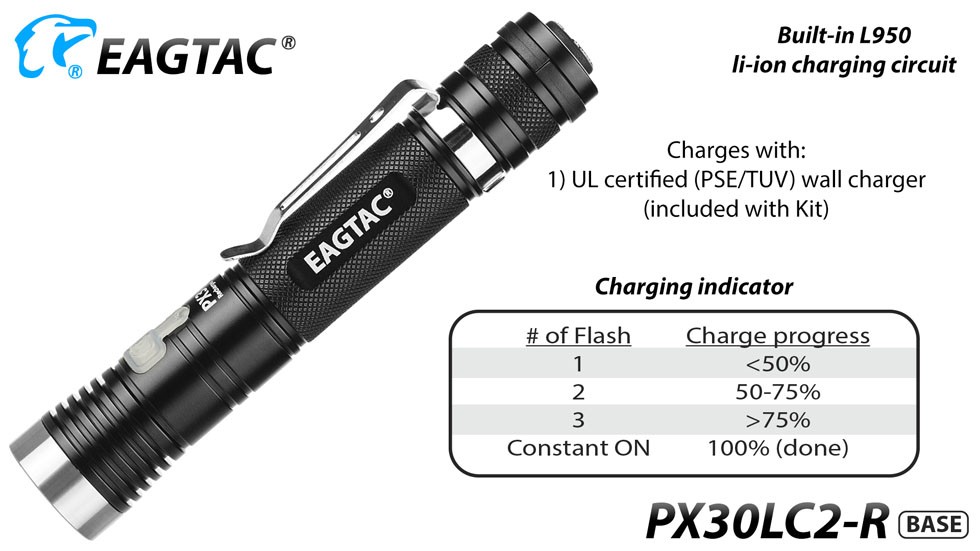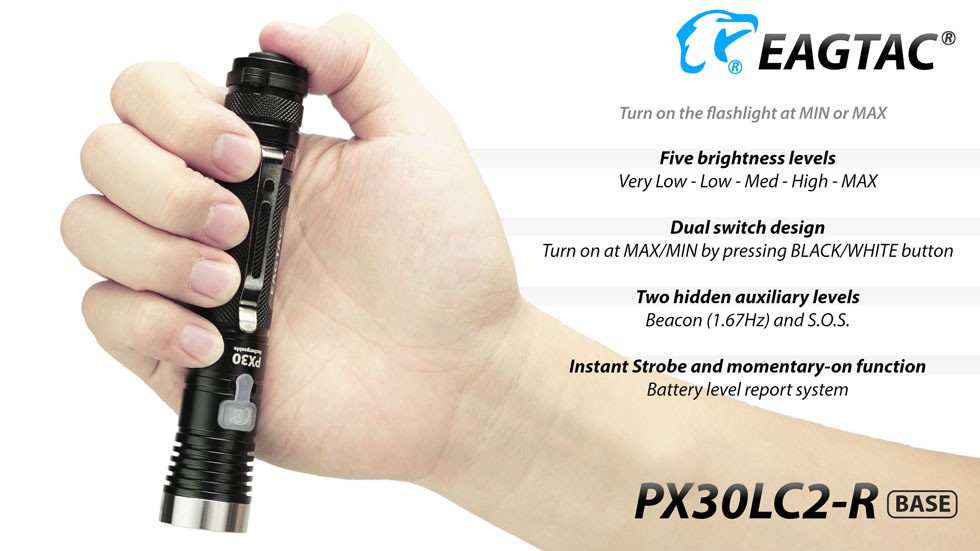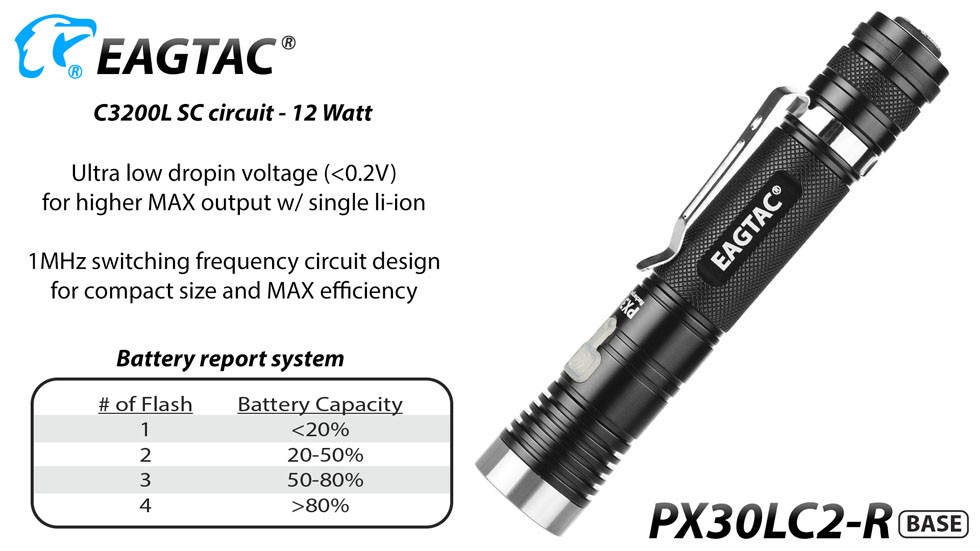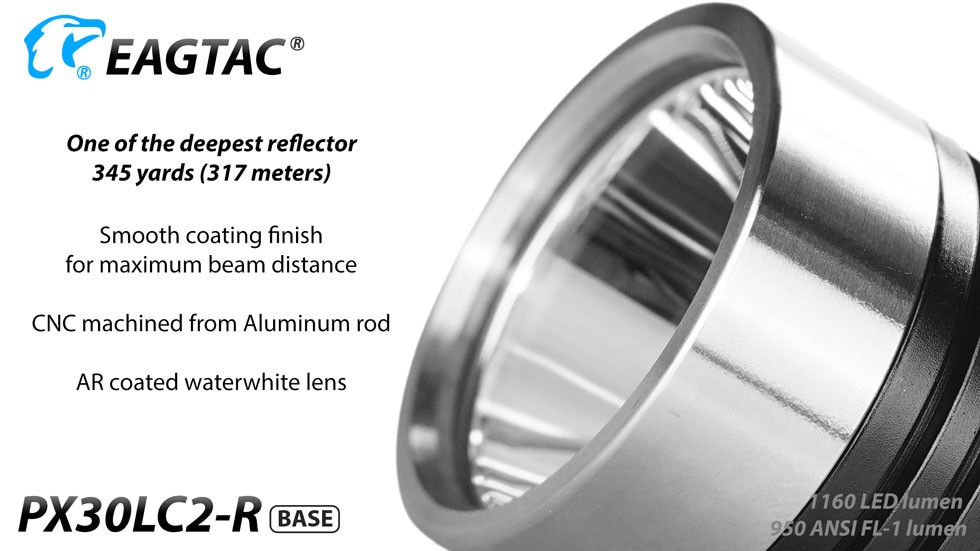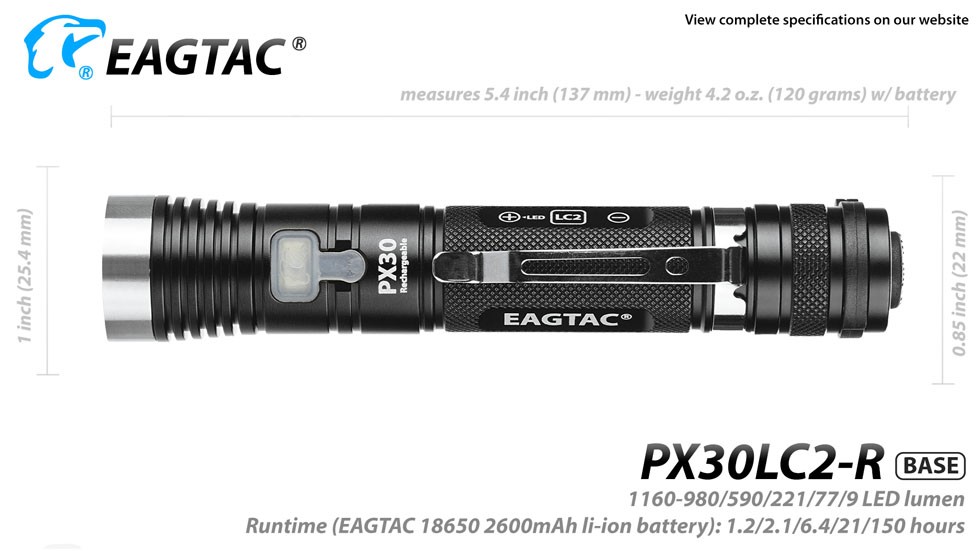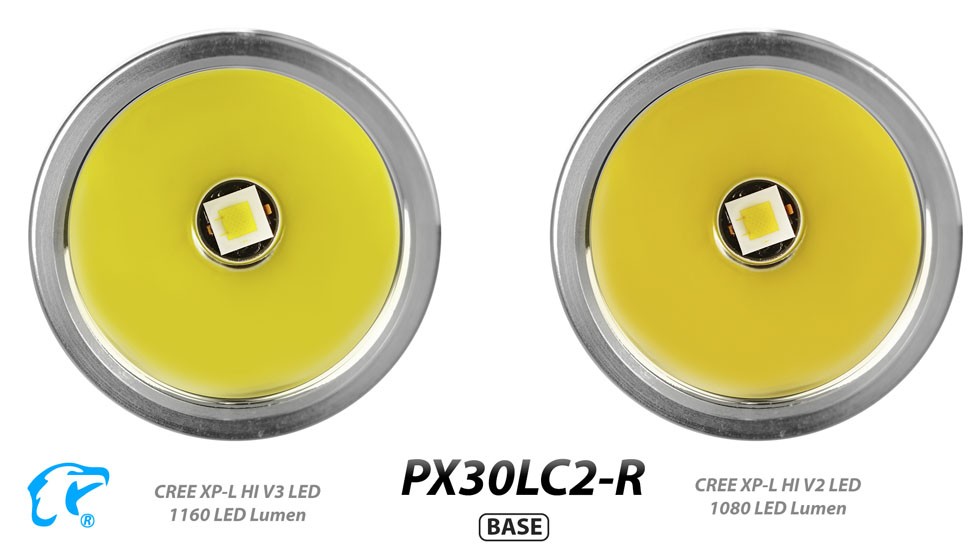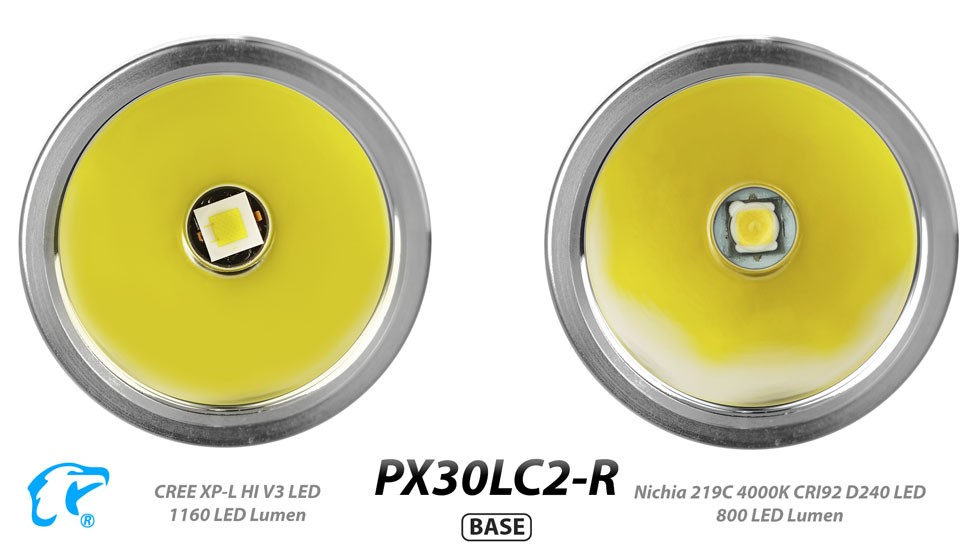 Additional information
Performance
| | |
| --- | --- |
| LED | CREE XP-L HI V3 Cool White LED |
| Max output | 1160 LED lumen / 950 ANSI lumen |
| Center lux @ 1 meter | 25,100 lux |
| Beam distance | 345 yards / 317 meters |
| Output levels | 1160-980/590/221/77/9 LED lumen / 950-810/480/180/64/7 ANSI lumen |
| Runtime | 1.5/2.8/8.5/28/200+ hours (1×18650) |
Battery
| | |
| --- | --- |
| Battery Type | 18650*1 | CR123A*2 |
| Battery included | – |
| Built-in rechargeable | – |
| Operating voltage | 2.7V – 6V |
| Battery requirement | – |
Control
| | |
| --- | --- |
| Control Type | – |
| Hidden auxiliary outputs | Disorienting Strobe/Beacon (1.67Hz)/S.O.S. |
Dimensions
| | |
| --- | --- |
| Body Diameter | 0.85 inches (22 mm) |
| Head Diameter | 1 inches (25.4 mm) |
| Length | 5.4 inches (137 mm) |
| Weight w/ battery | – | 4.2 ounces (120 grams) |
Constructions
| | |
| --- | --- |
| Flashlight Body Material | – |
| Lens | – |
| Reflector | Light textured aluminum reflector |
| Waterproof | IPX-8 |
Optional LED1
| | |
| --- | --- |
| LED (1) | CREE XP-L HI V2 Neutral White LED |
| Max output (1) | 1080 LED lumen / 884 ANSI lumen |
| Center lux @ 1 meter (1) | – |
| Beam distance (1) | – |
| Output levels (1) | 1080-912/550/206/72/8.4 LED lumen / 884-753/446/167/60/6.5 ANSI lumen |
| Runtime (1) | 1.5/2.8/8.5/28/200+ hours |
Optional LED2
| | |
| --- | --- |
| LED (2) | Nichia 219C CRI92 R9050 SW40 4000K D240 LED |
| Max output (2) | 800 LED lumen / 645 ANSI lumen |
| Center lux @ 1 meter (2) | 12,200 lux |
| Beam distance (2) | 241 yards / 221 meters |
| Output levels (2) | – |
| Runtime (2) | 1.5/2.8/8.5/28/200+ hours |
How to use?
Basic operations:
Turn on the light at MAX output by pressing the tailcap button until it clicks./li>
Turn on the light at LOW output by holding the side switch button while pressing the tailcap button until it clicks.
Advanced operations:
For momentary on function, slightly press the tailcap button
To switch between different brightness levels, press the side button switch w/ flashlight on
To enter hidden auxiliary mode, press and hold the side button switch for 3 seconds w/ flashlight on
Charging:
Remove the waterproof cover and insert the charging cable to charge the battery. User must turn on the flashlight switch at the tailcap to charge.
(The flashlight will switch off the LED output during charge automatically until the charging cable is disconnected.)
The indicator may start flashing when user plug in the charging cable (without turning on the tailacp switch). Switch on the tailcap switch to start charging and the charging indicator will reflect the current charging level.